Wedding Package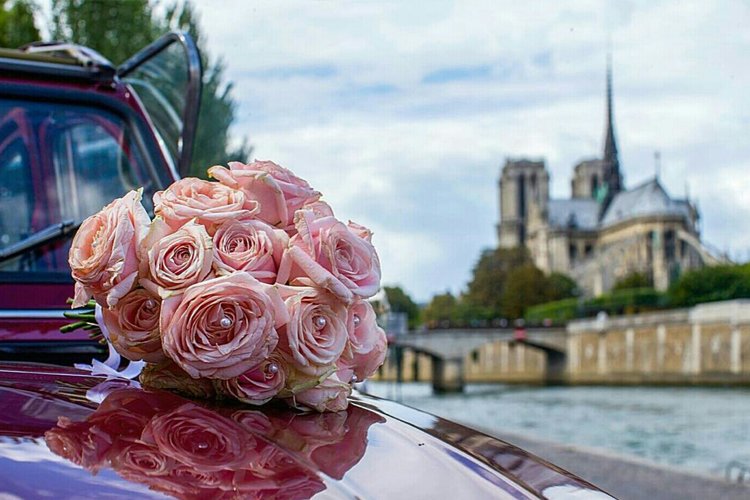 Bouquet of flowers on the 2CV in front of Notre Dame de Paris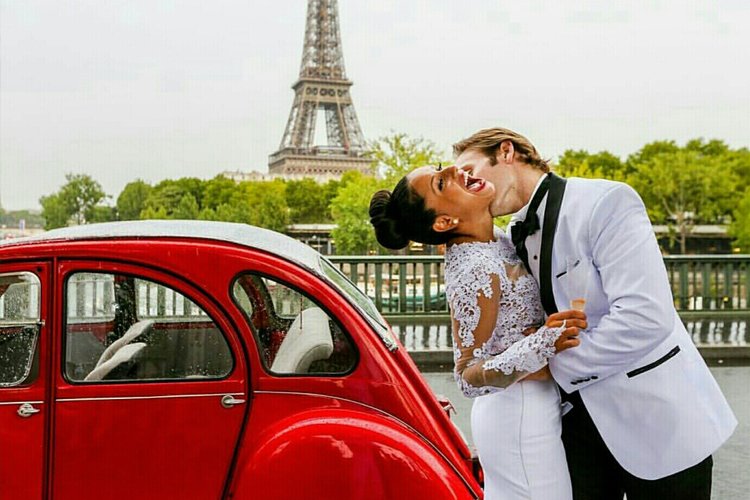 Couple kissing in front of the 2CV


---
Marriage in Paris for an exceptional... enchanting, magical wedding... you decide to celebrate this special day in the most romantic city in the world... Paris! For this occasion Paris Authentic 2CV puts his small (red, green, blue, white...) at your disposal. Popular and cozy touch for a surprising and romantic to the arrival hall, church or any other place in Paris... !
We also have the opportunity to establish a real continuous service to your guests for visiting the capital... unforgettable!
Choose from the different options:
1. 2h disposal
Ideal for the arrival of the bride, transfers between the town hall, church or other places in Paris.
Price: € 179 ttc by 2CV (2CV by 2 people)
2. disposal at 8am with activity "tour of paris "
in addition to the bride"s arrival, transfers between the town hall, church or other places in Paris (option 1 to 2 hours) we offer a unique entertainment to all your guests during the wedding (6h) for visiting Paris:
15/20 minutes ride continuously (3 people per car).
festive entertainment for children and rediscovery oh this legendary car for older
discovery of Paris to your guests who had come from the provinces
creative photos for memories to match this special day Price: € 590 for ttc 1 2CV
Price: 995 € ttc for 2 2CV (400 € ttc per additional 2CV)
---
Tours similar to Wedding Package