Paris Classics Tour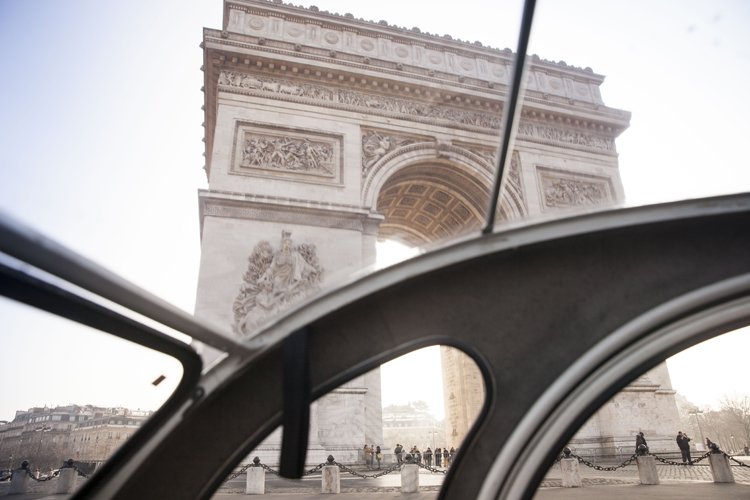 2CV Citroën with driver on the Champs Elysées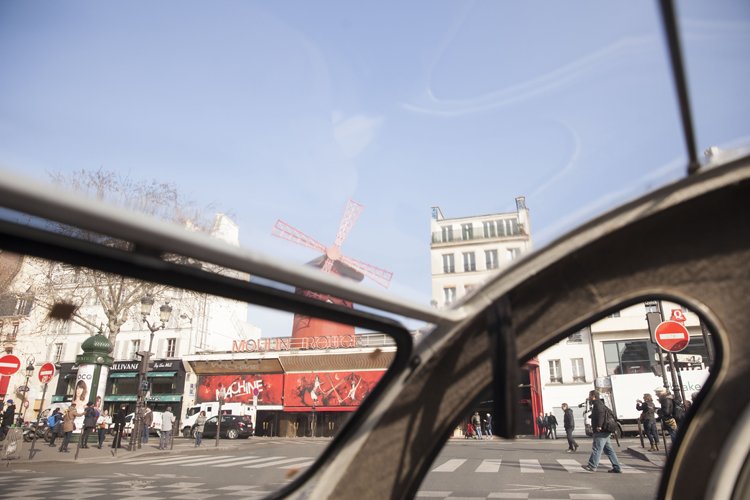 2CV with driver in front of the Moulin Rouge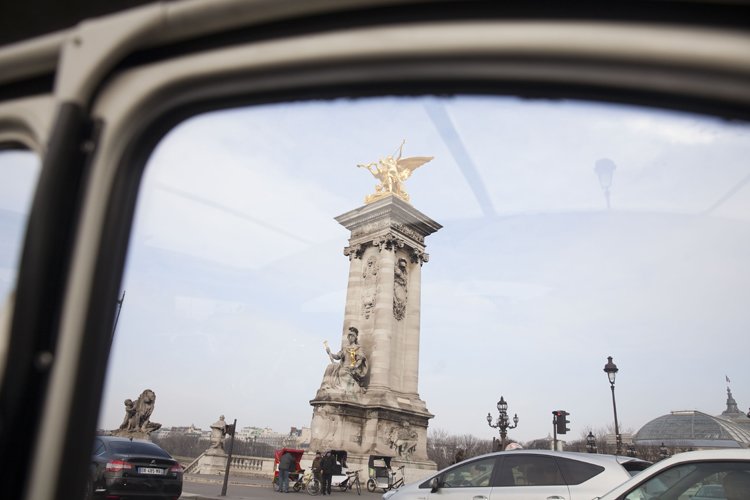 2CV Citroën place de la Bastille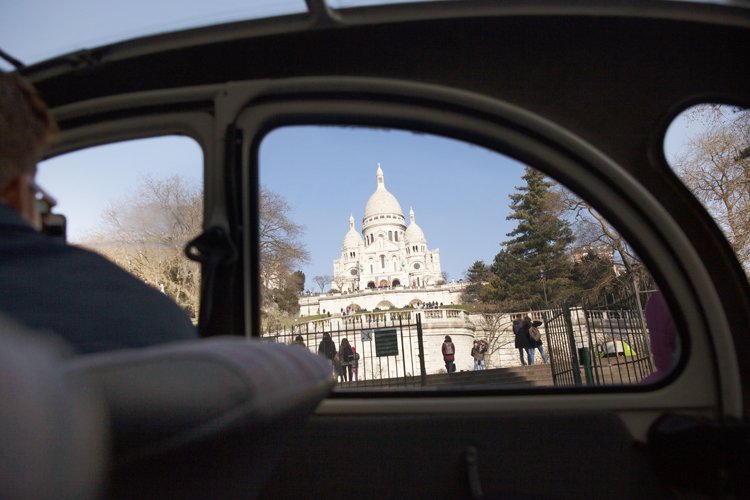 2CV in front of the Sacré Coeur in Montmartre
2CV Citroën under the Eiffel Tower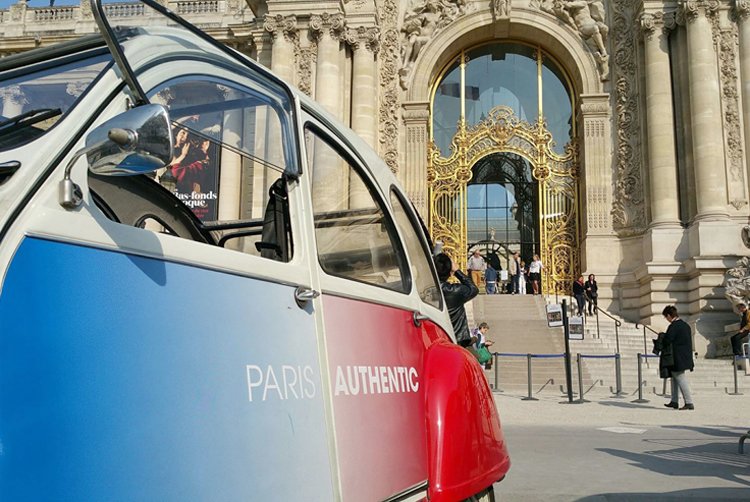 2CV parked in front of Paris monument






---
Paris is a museum city.
Discover its most famous monuments in this 2h tour full of beauty and history. You will pass by Eiffel Tower, triumph arch, Notre Dame, Sacré Coeur and much more... these spots have made Paris ! The city of light will dazzle you up.
From old style to modern buildings, you will appreciate parisian architecture in its most refined aspects. Haussmannian sobriety, flamboyant gothic of Notre Dame or modernity of Champs Elysées...
go for an overview of the different times that have made Paris. Take a complete and efficient look at Paris.
Far from the busy avenues, the 2CV enables you to go through the narrow adjacent streets just for your viewing pleasure. They are really worth it.
it's a part of Paris... authentic.
---
Tours similar to Paris Classics Tour
3 testimonials for Paris Classics Tour
---

- 25/08/2017 -
The Only Way to Go!

We highly recommend a Citroen 2cv tour with Paris Authentic. Our driver was wonderful and he made it so much fun. Besides being a safe and careful driver, he gave us an excellent tour with lots of information and background, pointing out some restaurants we might enjoy and every significant site we passed. He clearly enjoyed what he was doing and that made the tour all the better. Highly recommended as a fun and novel way to see Paris.

- 25/08/2017 -
Eyeful

We enjoyed the ride with Jean Jacques who is very educated and versed in history. It was a good time, the course is done according to our desires. Really very good

- 18/08/2017 -
Paris is always a good idea!

During our visit in Paris which lasted 6days and 5 nights, i had nothing but AMAZING time in France! Everything was marvelous and fantastic!!!
Leave a review