Montmartre By Night Tour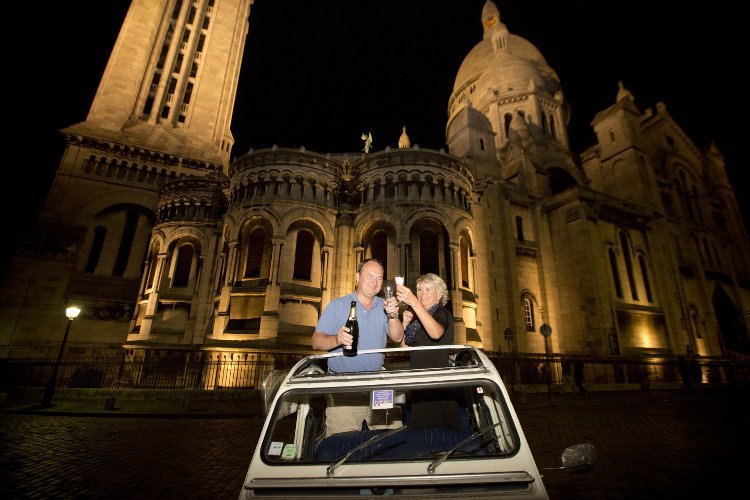 Citroën 2CV Couple in front of the Sacred Heart Night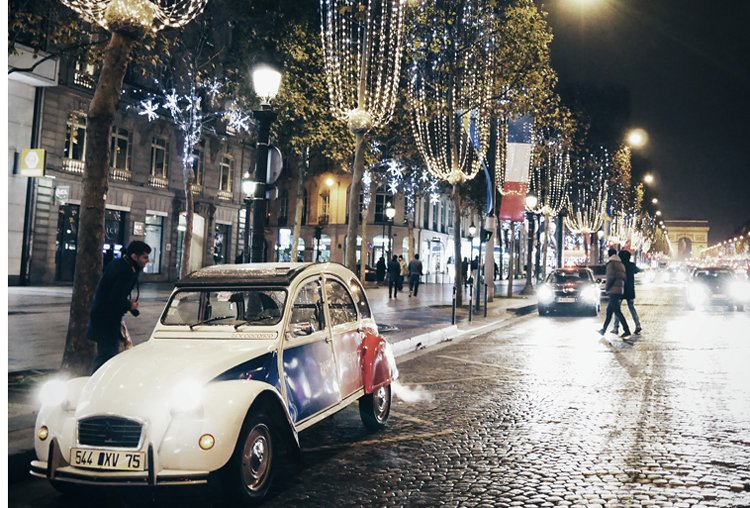 2CV parked on the Champs Elysées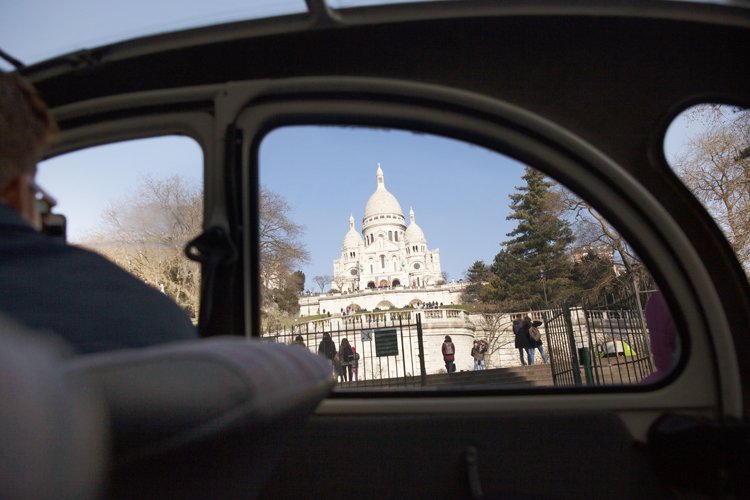 2CV in front of the Sacré Coeur in Montmartre


---
2h beneath the moonlit sky in Paris. It sounds good, doesn't it ?
And even better, with a bottle of champagne ! After a tough day, let yourself be driven in Paris by a friendly driver. It will be a different way to have a rest.
Take the time to appreciate the light of Paris in a 2CV while drinking champagne. You will see the famous Champs Elysées avenue, the Louvre museum, saint Germain area, Notre Dame... and of course take more of an overview of Paris from her Balcony in Montmartre.
You will love the chiaroscuro contrast brought up by the Capital. You will understand the unique aspect of the Capital thanks to her lights thought to chill you out.
---
Tours similar to Montmartre By Night Tour
3 testimonials for Montmartre By Night Tour
---

- 01/09/2017 -
romantic stroll

My opinion ? Ask Jean-Marc! that way to make you travel in the time of each monument and each story is incredible. A true well know and discover Paris as ever. thank you recommended!

- 01/09/2017 -
An exceptional moment!

I booked a ride for EJVF we toured on a Saturday morning in late August, Paris was literally us! The drivers arrived perfectly on time and cars were really too cute with convertible roof to enjoy the view and sun. We had an incredible time with our 3 drivers who are bent with humor to all our desires (definition of the route, photo stops, ...) and we have shared lots of interesting stories about Paris (even for Paris like me !). A big thank you to them for having treated, time for a walk, like princesses :-). A big thank you also to authentic Paris for its flexibility when organizing (with our plans a little advanced on the way). In short, to make absolutely! THANKS AGAIN :-) The bride and all her team

- 01/09/2017 -
Paris Night Tour

Highly recommend the Paris Authentic night tour. You get to see a side of Paris you probably won't see without it! Very knowledgeable guide in a cool car seeing the night lights of Paris? Can't lose!
Leave a review