Wedding paris
Feel like a real Parisian with a 2CV ride, either open-topped or with see-through roof! This trip with your loved one in a typically French car will give you a unique experience of Paris. Walking around the famous Parisian locations, along with the less well known but still magn... Show more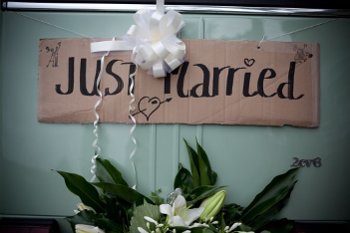 Marriage in Paris for an exceptional... enchanting, magical wedding... you decide to celebrate this special day in the most romantic city in the world... Paris! For this occasion Paris Authentic 2CV puts his small (red, green, blue, white...) at your disposal. Popular and cozy touch for a surpri...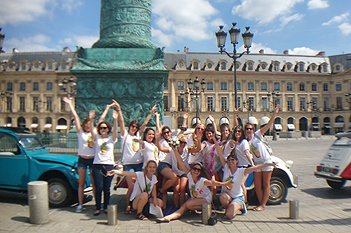 Here they come ! The 2CVs are here ! En route for an unexpected and elegant parade in a fun and original spirit. Delighting futur bride and groom has never been that easy. it's a part of dream in their married life that you will bring them thanks to the charm of the experience. A great present...
Feel like a real Parisian with a 2CV ride, either open-topped or with see-through roof! This trip with your loved one in a typically French car will give you a unique experience of Paris. Walking around the famous Parisian locations, along with the less well known but still magnificent areas, will add a real French touch to the renewal of your vows.
Let yourself be guided along the great boulevards or off the beaten track to savour the inimitable romantic atmosphere of the city. Pass by the great Paris sights like the Eiffel Tower, the Marais, or Notre Dame where you can embrace your loved one as all true Parisians do there.