Special By Night Tour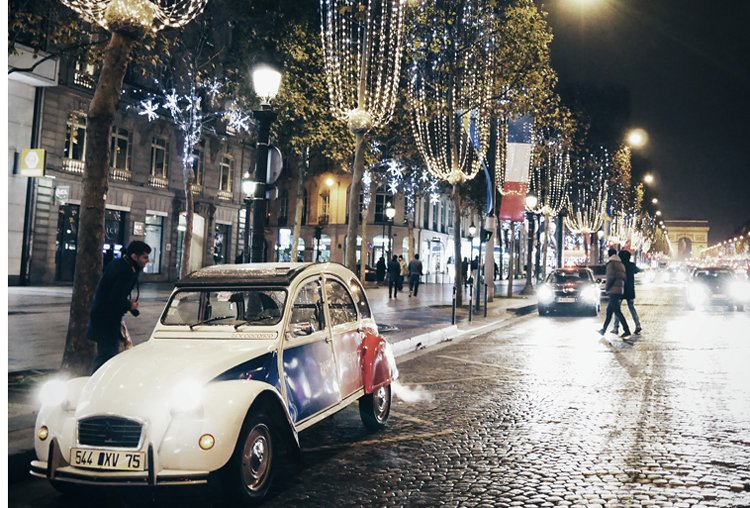 2CV parked on the Champs Elysées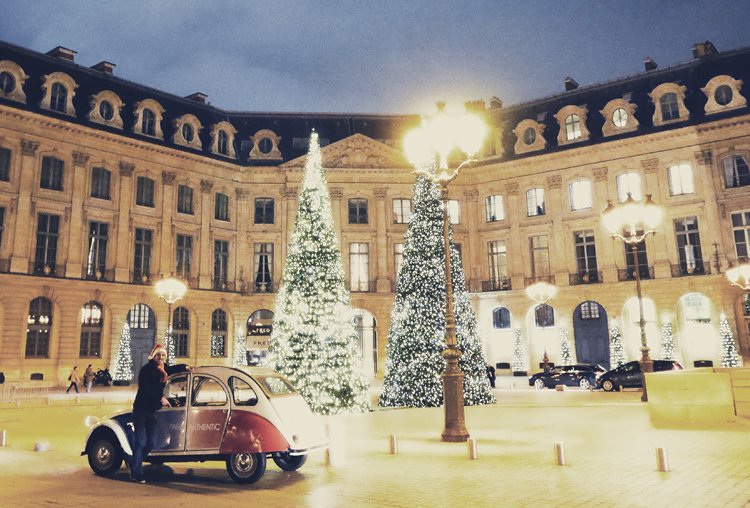 2CV parked in front of a monument in Paris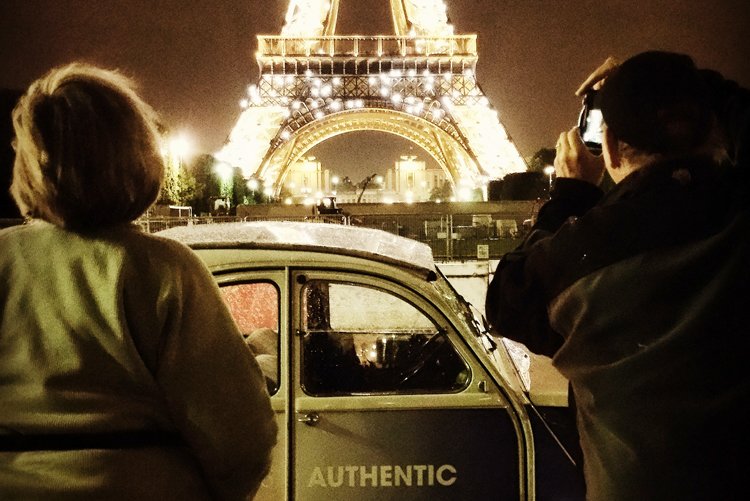 Couple under the Eiffel Tower
Couple under the Eiffel Tower at night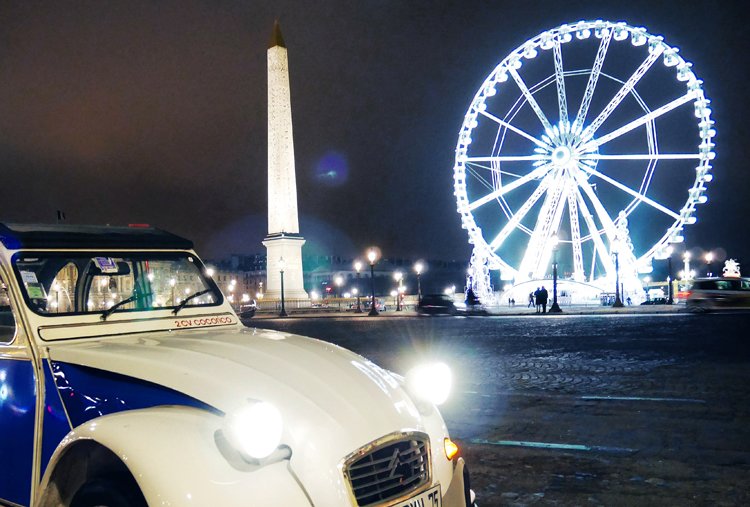 2CV on a walk on the Place de la Concorde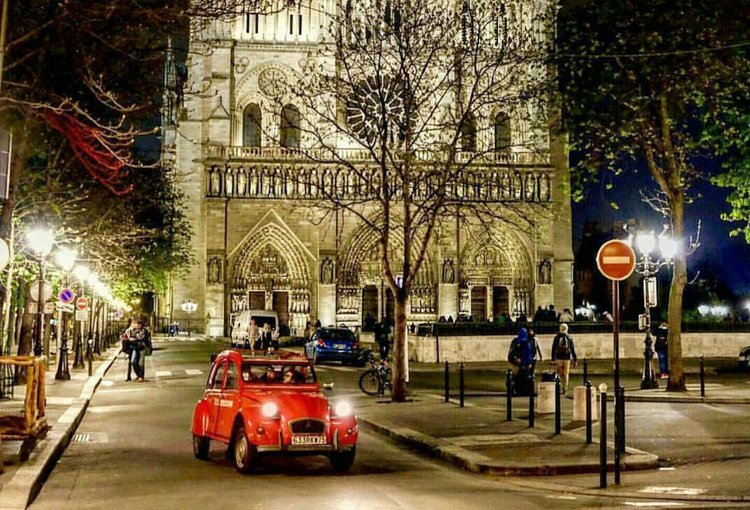 2CV with his driver in front of Notre Dame de Paris






---
Spend 1h between daytime and nighttime in the Capital that never sleeps.
There are some who argue that Paris is nicer at night than during the day. Make your opinion with this tour that takes you to the most famous monuments dressed with light.
What would be Paris without its lights ? Originally gas-jet lamps, these are now parisian style lighting columns, designed not only to light up the streets but in a effort to emphasize its buildings, streets and areas. Her lights are as meticulously studied as the Lights of the 18th century, to highlight her best, her flower.
Discover it by yourself and be dazzled.
---
Tours similar to Special By Night Tour
3 testimonials for Special By Night Tour
---

- 01/09/2017 -
Beautiful Trip through Paris

With a charming driver we took a beautiful Sunday morning tour in a historic 2 CV ( which behaved really historic!) through Paris. We concentrated on Mont Martre but had enough time to see a lot of other parisien highlights. The driver was well knowing and explaining, to top it in German (even we had not asked for it) so that my wife could follow everything. Sunday mornung was a very good time, no traffic and smooth driving through the city.

- 25/08/2017 -
2cv Citroën trip

Most enjoyable activity Very pleasant funny escort driver Would highly recommend and wished we had known to take longer journey time"

- 25/08/2017 -
An unforgettable ride 2CV

We still have stars filled the eyes ... We spend 1 hour with Jean Paul historian, pleasant, smiling, listening, we in fact discover the beauty of Paris and its many neighborhoods. A different experience with the charm of the convertible 2CV and more under the sun ... thank you Jean Paul and Authentic paris for letting us live this magical experience
Leave a review