Paris Romantic Tour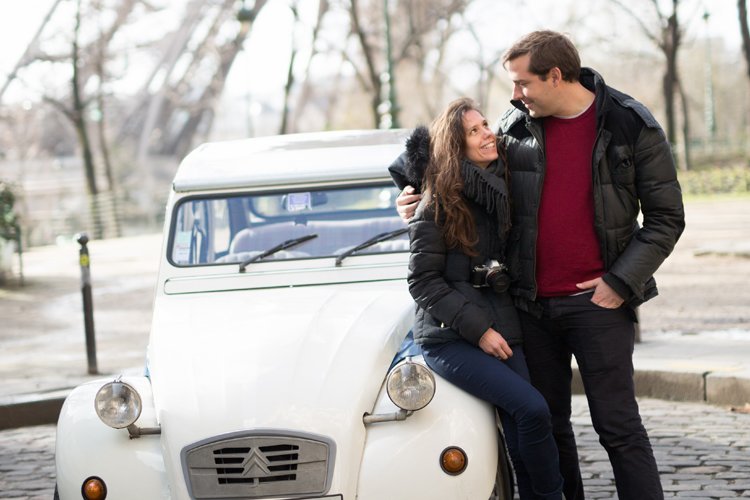 Couple sitting in front of a Citroën 2CV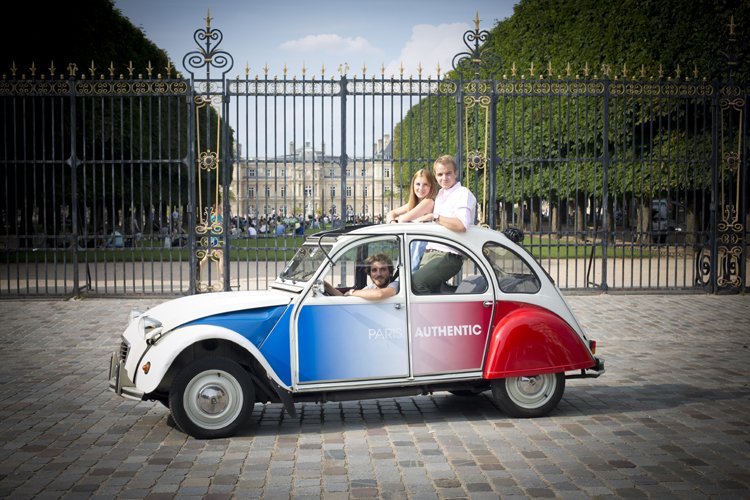 2CV with driver in front of the Luxembourg Garden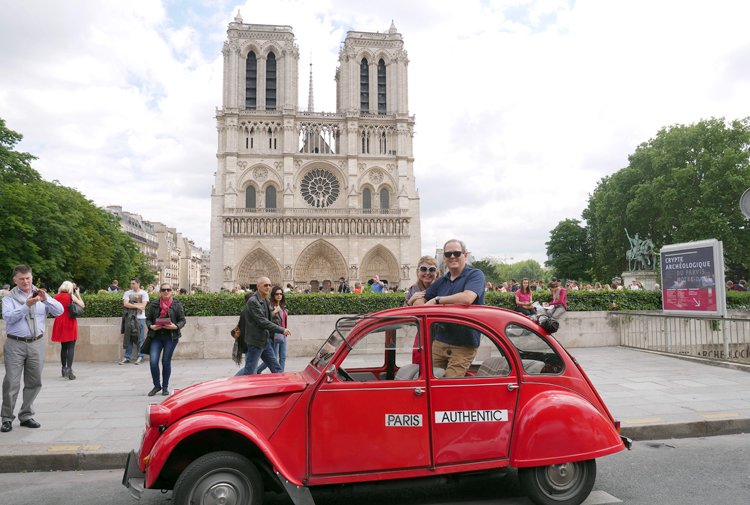 2CV red on a walk in front of Notre Dame de Paris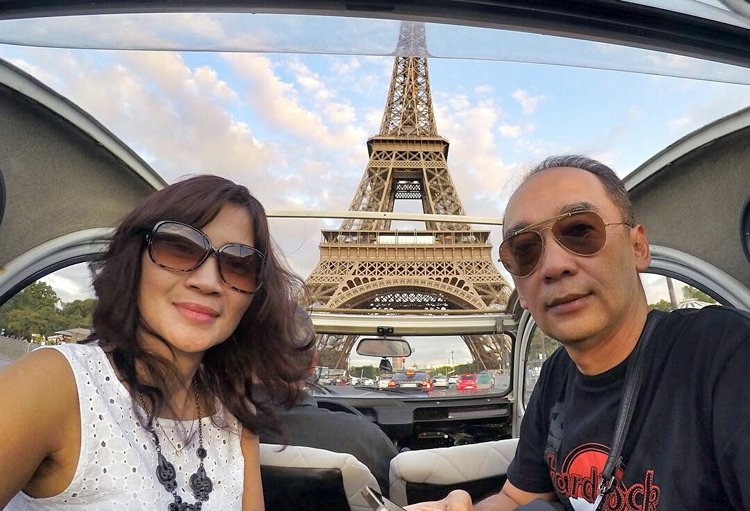 2CV couple in front of the Eiffel Tower




---
Romanticism was born in France...
Paris is the Capital of love and its reputation is fully justified. Feel her romantic atmosphere in a tour done to enchant you.
Montmartre, the Balcony of Paris, the « I Love You » wall, the bridges with locks... everything is there to emphasize french touch in its unequalled romanticism.
Enjoy Paris, celebrate love in this tour that glorifies it.
You will enjoy the places most renowned for their romanticism. it's not unusual to come upon a wedding proposal. it's one of the distinctive features of Paris that we will reveal to you, and is it not the nicest one ?
Included in the tour : Montmartre, Sacré Coeur, balcony of Paris, place Pigalle, Vendome square, Tuileries garden, street saint Honoré, champs de Mars, peace wall, Saint Germain and its lanes, Notre Dame, place Dauphine, bridge of the arts, bridge of archevêché...
---
Tours similar to Paris Romantic Tour
3 testimonials for Paris Romantic Tour
---

- 08/08/2017 -
Authentic and informative tour

it was a surprise to see arriving the 2 CV front of our hotel. our children had surprised us for our 40th wedding anniversary. thank you to John Paul our guide for this beautiful morning in 2CV in the streets of Paris. He was full of stories that have delighted us.

- 08/08/2017 -
VIP tour

I already know Paris a long time and did visit a friend coming for the first time. The adorable guide filled the neophyte and managed to surprise me.

- 11/08/2017 -
Beautiful

The drive at night was beautiful and took us down some streets we didn't know about. The car was... rustic, but that's exactly what was advertised and what we expected.
Leave a review