By Night Tour + Dinner Cruise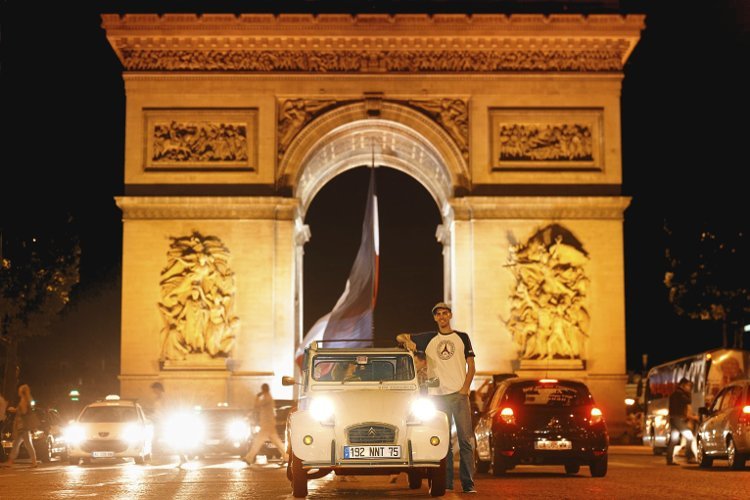 Citroën 2CV cocorico facing the Champs Elysees at night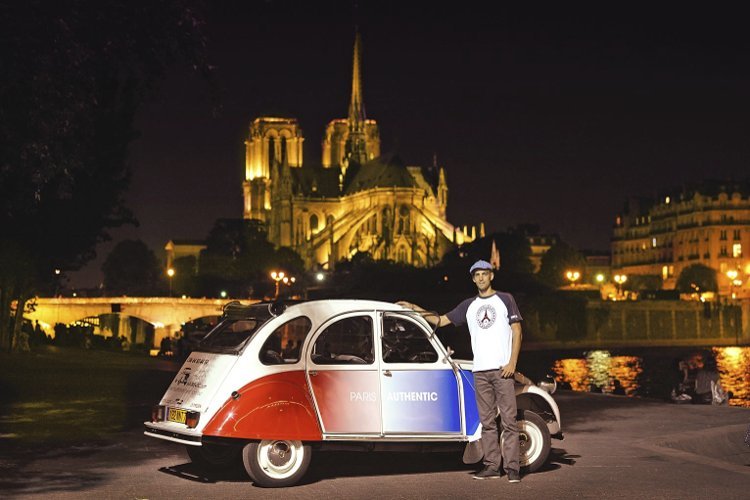 Citroën 2CV cocorico behind Notre-Dame de Paris by night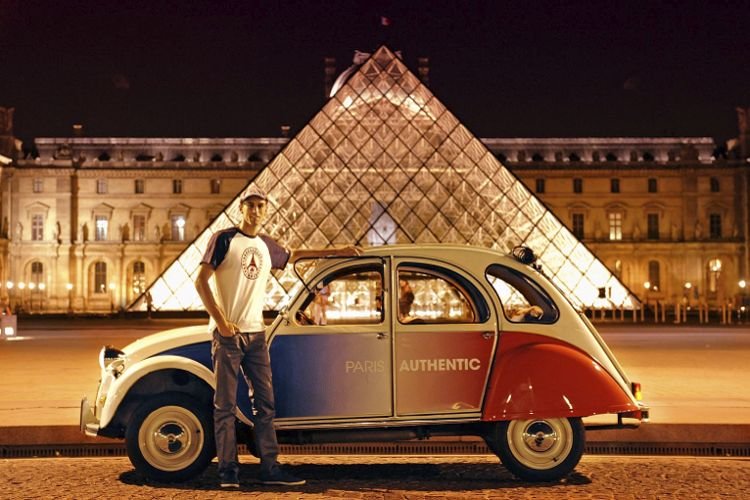 Citroën 2CV cocorico at the Louvre Pyramid at night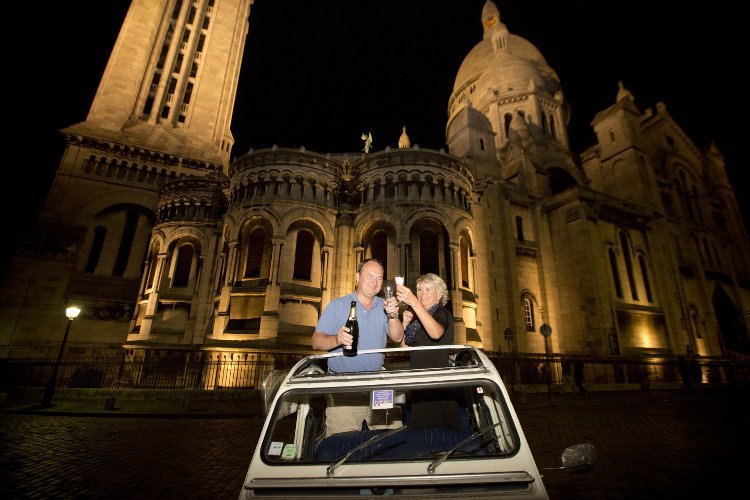 Citroën 2CV Couple in front of the Sacred Heart Night



---
Great evening is coming !
Start with a 1h tour in the heart of Paris to please your eyes, then go for a delightful dinner-cruise on the Seine to please your mouth.
This will surprise you. This package is great fun and unexpected. It carries beauty that everyone will enjoy. Spend 1h on the road in Paris to see its monuments, lights and renowned façades. Then take a rest on the Seine aboard a péniche for a dinner-cruise below a glass roof that will mix french cuisine and french charm.
Warning: return with 2CV not included after the cruise.
---
Tours similar to By Night Tour + Dinner Cruise
3 testimonials for By Night Tour + Dinner Cruise
---

- 05/09/2017 -
Great Experience!!

We were only in Paris for three days so we wanted to make the most of our time there. Our Paris Authentic tour was one of the most memorable parts of our vacation. Flo, our driver and guide, was very knowledgeable on the history of Paris' significant sights and was very friendly as well. I will definitely recommend to friends and family traveling to Paris!

- 05/09/2017 -
Rediscovering Paris!

A very original way of seeing and see Paris, and so well supported and guided by a driver combining knowledge & Fantasy!

- 05/09/2017 -
A great overall experience

Me and my wife got a 2CV drive through Paris as a wedding gift on our honeymoon. I should say that we were glad we booked it on our second day in Paris, as it really helped us on our visits the next few days. Our driver spoke English fluently and informed us on the history of Paris, it's architecture and main attractions. Overall it was a great experience, especially for someone visiting Paris for the first time.
Leave a review