Lido + By Night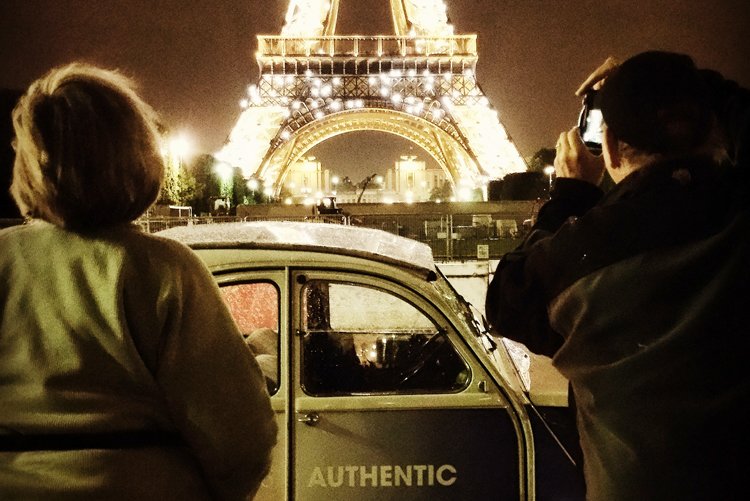 Couple under the Eiffel Tower
Couple under the Eiffel Tower at night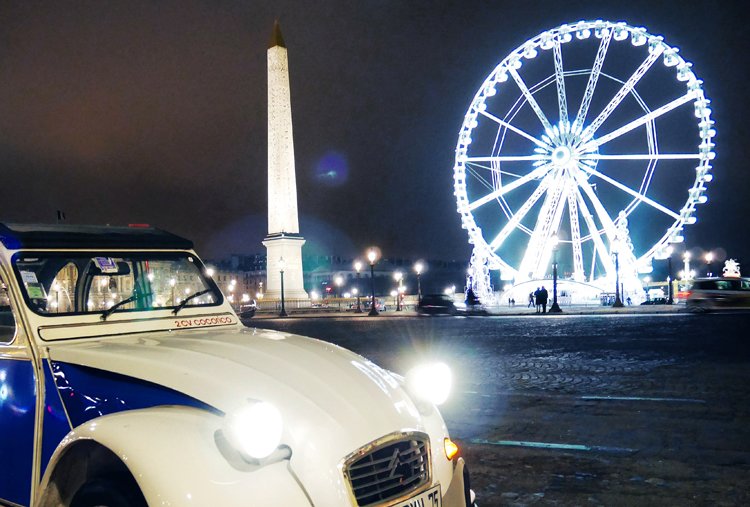 2CV on a walk on the Place de la Concorde



---
A private driver and his convertible citroen 2CV in front of your hotel...it's only the begining of your night... and already the parisian monuments are yours for an uncredible one hour ride...Champs-Elysées, Tour Eiffel, Notre Dame, Louvre...
Prolong this exceptional evening at the Lido...Delight in the Revue "Bonheur" with 70 artists on stage including the famous Bluebell Girls and the Lido Boy Dancers.
See breathtaking scenes, a real ice rink, 23 sets and 600 sumptuous costumes....
The Lido is more spectacular than ever! 1/2 bottle of champagne per person!
Choose between our different options :
2CV tour (1h) + Dinner (menu plaisir) + Revue (2h30) Departure 2CV: 18h 170€/pers (3 pers/car) | 180€/pers (2 pers/car)
2CV tour (1h) + Revue (1h30) Departure 2CV: 20h or 21h30 130 €/pers (3 pers/car) | 140 €/pers (2 pers/car)
RETURN NOT INCLUDED AFTER THE SHOW
---